DROGHEDA GRAMMAR SCHOOL, COUNTY LOUTH
A 21.3m x 45.3m fully insulated facility, for use as a sports, exam, concert or assembly hall. The polyurethane sports floor is suitable for a very wide range of sporting applications.
The three metre high Kingspan cladding provides complete security from recreational vandalism while the internal lighting at 600 LUX is suitable for international level sports.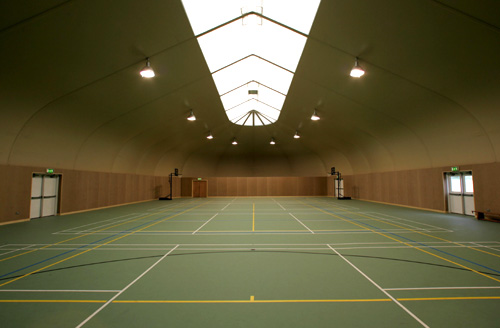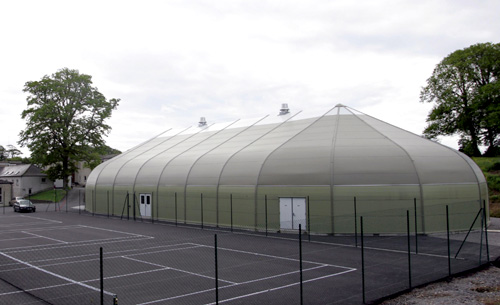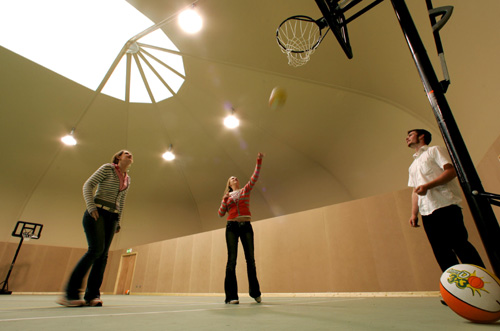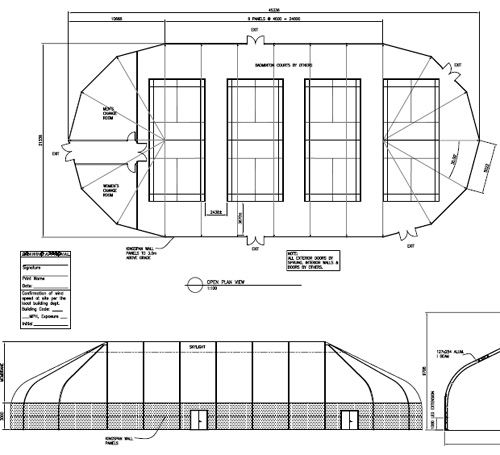 Requires Adobe Reader | Top of page